About Us...
Founded by John Shamshoian in 1991, Realty Concepts is a real estate brokerage with offices in Fresno, Clovis, and Oakhurst. Over the years, Realty Concepts has expanded to serve the Central Valley successfully, while maintaining our integrity and close-knit family atmosphere. Our agents are local experts, with deep ties in their communities and a dedication to meeting each of their clients' needs.
At our core, Realty Concepts is a family first and a company second. By placing people before profits, we have created a culture wherein our agents are empowered, our communities are served, and our clients are cherished. "We're obsessed with our culture. We don't run our business like a business. We see Realty Concepts as a mission: to serve our Realtors so they can serve their clients," explains J.P. Shamshoian, CEO and Owner of Realty Concepts.
At Realty Concepts, our values are simple: quality before quantity, service before sales, people before profits, you before us. Every day, we work to deliver on that promise.
Contact Us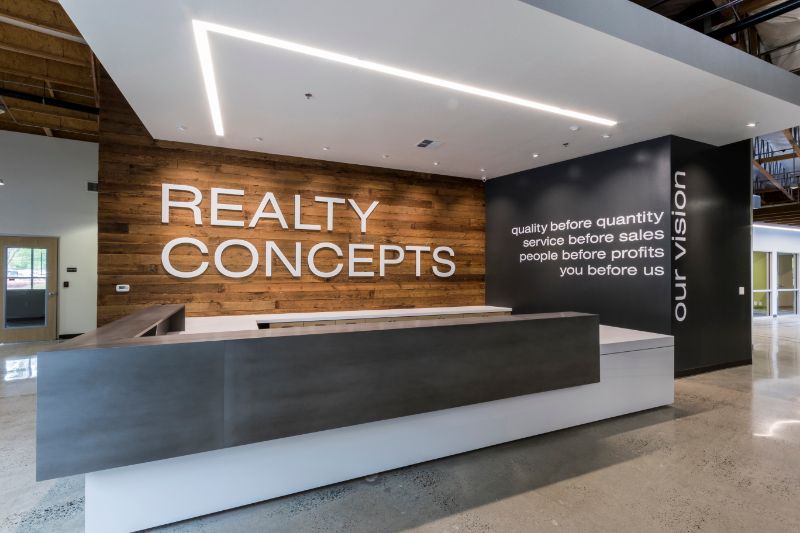 The RC Difference
Realty Concepts and our Realtors® have a reputation for holding ourselves to the highest ethical standards, working smarter than anyone else in the business, and always putting our clients' needs before our own. In an office full of ambitious high performers, vibrant personalities, and strong voices, we have created a loving, team-oriented, and truly unique family here.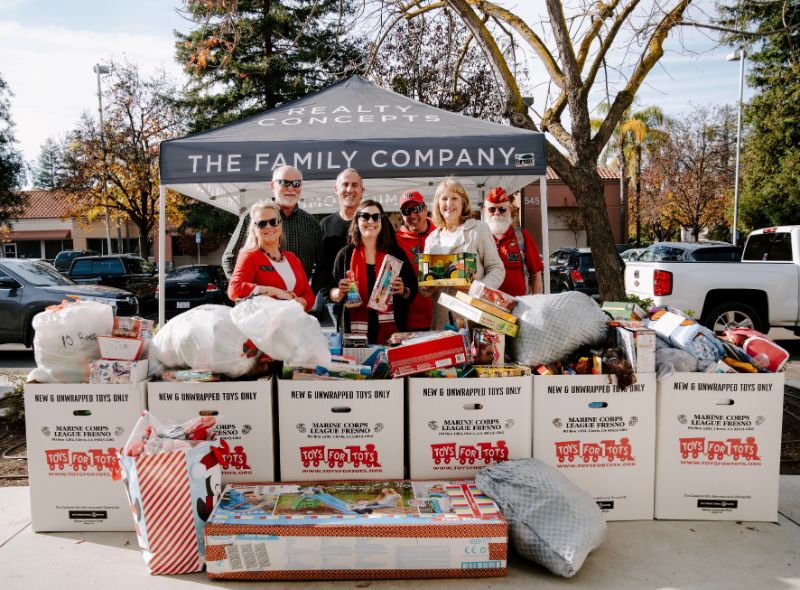 RC Cares
RC Cares is our outreach program, conducting multiple fundraisers every year to give back to our community. Its volunteers consist of RC agents and staff that love to uplift our beautiful community in any way that they can. With our yearly school supply, blood, food, and toy drives, we are able to help the communities that we work in. We also support our local firefighters and police departments with our Hearts for Heroes campaign where we deliver home-baked goods and hand-written thank you cards to their stations. We also contribute to numerous other campaigns throughout the year.
Testimonials
" Jenny Toste is an amazing real estate agent. She went above and beyond to make sure selling my home was as easy as it could have been. Anytime I needed her day/night/weekend she was prompt on getting back to me. I have only sold 1 other home but my experience with Jenny was much much better than with the last agent I used. Fred Rich "
- Frederick A Rich Jr
" Jenny Toste total pro, available 24 x 7, followed up, no issues, closed on time. "
- Timothy Brian Cohee
" Jenny did a great job of marketing our Shaver Lake condo. She was able to get critical information to buyers and relay offers quickly and timely. Jenny was easy to work with and very professional. "
- Richard Moore Lucido
" I have about 20 "friends" that are realtors. It wasn't easy selecting just one, when we decided to sell our house. I decided on Jenny Toste and I'm so VERY glad I did. There are a lot of things that can make or break the closing of a sale. Jenny was on top of EVERYTHING and kept us informed along each hurdle. Thanks Jenny for helping my wife and I get to our next adventure! "
- Ted R Ruiz Sr
" Jenny Toste is an amazing realtor and an awesome person to be around. She is a devoted go getter and she'll help you find your next home. We enjoyed using her to buy a home in Clovis. She guided us through everything, and was extremely knowledgeable. THANK YOU JENNY! "
- Paul Phillips
" Really enjoyed working with Jenny. Made the process very smooth. "
- Andrew Cameron, CPA
" Jenny was great - she walked us through each step of the process, made good recommendations and went out of her way to help us as we were moving from out of state. She handled a lot of things behind the scenes, and we were thrilled to work with her! "
- Sara E Bailey
" Jenny Toste is an exceptional real estate agent and true expert in the Central California market. She is professional, friendly, and always available via phone, text, and email. Jenny guided me every step of the way from listing to closing (which spanned only 31 days!) and sold my house for $15,000 above asking price. She went above and beyond to get the house ready - handling turnover with my outgoing tenants, recommending repairs, and hiring a handyman and yard service. When one of the services didn't show on time, she even scrubbed the showers and trimmed the hedges herself! She was proactive with updates, which was crucial since I was out of state, and she remained fully engaged with the buyer's agent, inspection, appraisal, and title company until the job was done. Some sellers question whether real estate agents are worth the commission. The amount of work Jenny put into this sale - and the results - were worth every penny. Call her! "
- Adam R
" Jenny was very informative. From start to finish she guided us thru the process. She educated us on how to streamline our house so it would show at its best. Kept us posted on potential viewings and scheduled Open Houses. She was also extremely helpful in with negotiating terms with our buyers. "
- Joan M Ruiz
" Fantastic service. Both ladies were so easy to deal with and provided prompt follow. We leaned on their expertise. We truly appreciate all their support and guidance during this critical transaction process for us. "
- Alicia Mendoza
Previous
Next